The Wood Stove House is an online publication featuring stories and interviews with artists and those who make the arts happen in Lancaster, PA. We publish a weekly interview podcast called Around the Wood Stove and several blog articles per week, highlighting events and arts-related projects in the area. We also occasionally produce and sponsor creative events in the area, such as concerts and experimental theater. We seek to provide positive and creative environments for both artists and audiences that are not limited to traditional performing arts venues.
Team
Jason Mundok: podcast, house concerts
Jason Mundok is the founder of Wood Stove House. He is a blogger and the producer and host of the weekly Lancaster arts podcast called Around the Wood Stove. He and his wife, Susanne, launched the very successful Wood Stove House concert series in 2009 that resulted in dozens of shows for hundreds of guests. Some of the concerts have been used to raise several thousand dollars to benefit area non-profit organizations. He is also an active musician and performs as the full-time bass player with Mark DeRose and The Dreadnought Brigade. Facebook : Twitter
Steve Carlson: blog, theater
Steve Carlson is a blogger and theater producer at Wood Stove House. He has been producing skits, short plays, films and a host of other performance-based projects as a Middle School teacher since 2005. In 2011 he brought the 24 Hour Plays to Lancaster and his ability to team-build, network, and execute were instrumental in making each annual performance of the project a success. In 2012 Steve also produced Play Grounds: Theater on Site, a site-specific theatre project in Lancaster that was an official stop in the 2012 Lancaster Spring ArtWalk. Facebook : Twitter
Contributors
Mike McMonagle:Mickel Time
Along with being an accomplished local musician, Mike McMonagle is the Public Relations and Marketing Manager at Tellus360, a Lancaster business that brings environmentally sustainable solutions to all aspects of living. Mike also books all of the live music events at Tellus. After spending several years as an editor and writer at Fly Magazine and performing his music in venues all around the Lancaster area, Mike shares his vast knowledge of the local music scene each month on the podcast in a segment called Mickel Time. Facebook : Twitter
Joanna Underhill: Skirtin' the Curtain
Each month Joanna Underhill joins us for a look at what's going on in the Lancaster theater scene during a segment called Skirtin' the Curtain. Joanna is a long time theater professional here in Lancaster. She is currently a teaching artist at The Fulton Academy of Theatre,  Vice Chair of Creative Works of Lancaster, and Assistant Director at the Philadelphia Alumni Writer's House at Franklin and Marshall College. Facebook
Shawna Stoltzfoos: Shawnama Cinema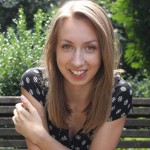 Shawna Stoltzfoos brings us Shawnama Cinema, a monthly segment where she dishes on Lancaster's filmmaking and film-screening communities. Shawna has worked as an actor, filmmaker, screenwriter, journalist, and snow cone colorer. She is the creator of the comedy series Young/Lancaster. Facebook : Twitter
John Modern: A Modern Look at Classic Albums
John Lardas Modern is Associate Professor of Religious Studies at Franklin & Marshall College. Modern is also the co-host of Solid Side Vinyl, Thursdays 9-11pm on 89.1 WFNM (wfnm.org). He is currently working on a secret history of cognitive science. Modern is the author of two books, Secularism in Antebellum America (University of Chicago Press 2011) and The Bop Apocalypse: The Religious Visions of Kerouac, Ginsberg, and Burroughs (University of Illinois Press 2001). In addition to writing across many venues Modern owns an impressive collection of evangelical vinyl. He is contributing editor for The Immanent Frame and co-curator of Frequencies: A Collaborative Genealogy of Spirituality. Twitter

Do you have questions or comments? Contact us here
---
The Wood Stove House Story
In the spring of 2009 my wife, Susanne, and I began hosting house concerts at our small Cape Cod that sits on the western edge of Lancaster, PA. We were filled with creative inspiration from having recently completed The Artist's Way, a 12-step creative recovery program, and wanted to offer a listening room environment for intimate live music experiences.
Our first concert featured Lancaster songwriters Jessica Smucker and Jeff Bryson (Vinegar Creek Constituency) performing a rare duo show.  We converted an add-on family room into a temporary concert hall for the evening and filled it with a couple dozen music lovers. The musicians set up near the back wall next to an old Baker wood stove that had cozily heated the house during the cold winter months. The evening was magic and the Wood Stove House concert series was born.
Less than a year later we hosted our third concert and first touring musician, Jason Wilber (John Prine, Iris Dement). A friend and fellow podcast fan suggested that I record an interview with Wilber in my small home recording studio, "just in case" I wanted to launch a podcast to promote the concerts. I took a stab at putting together a show and fell madly in love with the format. Around the Wood Stove (our weekly podcast series) was launched a few weeks later in March 2010.
In the two years that followed we continued to produce house concerts, podcasts, and even recordings for local bands under the Wood Stove House name. By late 2011 we were working with our friend, Steve Carlson, and added a blog, public concerts, theater events, and even a Creativity Conference to our roster of projects. We organized into a small for-profit company and Wood Stove House became a laboratory for us to explore a variety of arts-based projects.
By the end of 2012, we shifted our focus to our website. WoodStoveHouse.com is an online publication aimed at providing a platform of discovery for arts enthusiasts in and around Lancaster, PA. Our goal is to seek out and showcase exciting, interesting, and innovative arts-related projects and initiatives and those who make them happen.